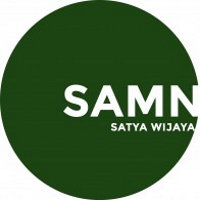 SAMN Satya Wijaya
SAMN Satya Wijaya Based in Tangerang Selatan, Indonesia, is a trusted PNEUMATIC distributor in the field of AUTOMATION founded in 2012. With a spirit to serve high quality product to customer, We offer various products from PARKER Hannifin to meet your needs such as LEGRIS, ORIGA, HOERBIGER, TAIYO, Sempress, KURODA, SCHRADER BELLOWS, LUCIFER, WATTS, SINCLAIR COLLINS, WILKERSON, ATLAS COPCO PNEUMATIC, COMPUMOTOR, DAEDAL, HAUSER, SSD INVERTER, RECTUS, SCEM and Gold Ring.
In addition, PT. SAMN Satya Wijaya provides pneumatic automatic door systems for small, medium, and large buses. Our products ranging from compressor to power and bus chassis with screws to size M14 x 45 x P1.5 (10.9), M12 x 35 x P 1.5 mm (10.9) and louver (to air channels).
We support our clients by providing high quality products and excellent services.
---
PT SAMN SATYA WIJAYA
Ruko Alicante Blok C No.53
Jl. Boulevard Andalucia Gading Serpong, Tangerang
Telp : (+62) 21 2941 9003
Whatsapp : (+62) 877 7244 4660
Fax : (+62) 21 2941 9003
Email : [email protected], [email protected]
Parker Hannifin


Founded in 1918, Parker Hannifin Corporation is the global leader manufacturer in motion, control technologies and systems. Providing precision-engineered solutions for a wide variety of mobile, industrial and aerospace markets. Parker's engineering expertise and broad range of core technologies uniquely positions the company to solve some of the world's greatest engineering challenges.
For more information, visit: Parker